Although 4K projectors have been available for over decades, even after decades, 4K projectors are still available at a comparatively higher price, which is a major concern among most people and makes them wonder why?
The main reason behind this is the resolution these projectors offer, the innovative technological features used in 4k projectors, and their manufacturing cost.
In this article, I will briefly explain why exactly 4k Projectors are expensive than other projectors, so let's learn together-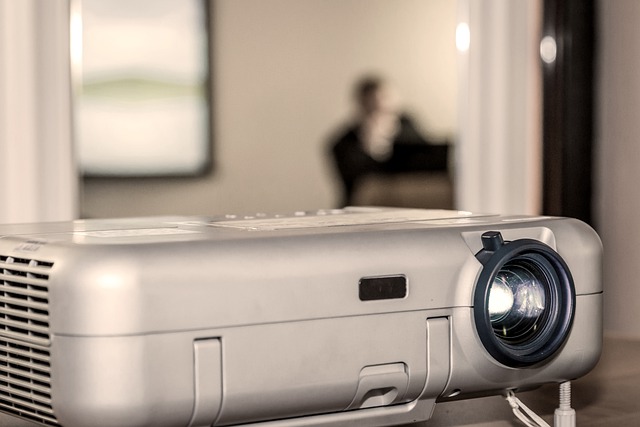 Are 4K Projectors Really Expensive?
Unfortunately, it is a fact that 4K projectors are generally more expensive, no matter which brand you are picking. That is the only reason why many people are forced to opt for other cheaper alternatives.
But before you ask why, you need to know what is 4K projectors and what makes them different from the general HD projectors?
A 4K projector contains 4K resolution, means four times better resolution quality than a full HD resolution. Not only that, but this kind of unmatchable resolution unit also ensures that you see everything with crystal clear detailing and enjoy an unrivaled cinematic experience at home.
Although there are other core factors in choosing a 4K over other cheaper options, the picture or resolution quality is the most significant advantage of the 4K projectors. 
It is a universal fact that higher quality means higher manufacturing costs, which ultimately results in higher market availability prices. So, it is pretty much obvious that a premium quality product will cost way more than any standard product. 
Since 4K projectors require specialist hardware to give exceptional grounds, the costing of their manufacturing automatically raises the bar.
However, the actual price of the 4K projectors still varies depending on the brand and its features.
Besides that, there are some affordable 4K projector options too, but note that, those also come with some drawbacks since the manufacturers had to cut the cost.
What Makes 4K Projectors So Expensive?
Although I have already mentioned that the 4K resolution is the major reason behind the 4K projector's higher pricing benchmark, it is not the only aspect, and other core aspects also contribute. 
For instance, the lens and optics that are used in the manufacturing process are also high quality, so they typically cost higher than normal lenses and optics.
4K projectors also contain better lamps and higher contrast ratio, which ensure a top-notch and fun movie-watching experience.
These projectors also feature higher lumens which generate bright light and help to reduce the noise while providing a stunning and unmatched view to watch.
Besides that, they also feature an exceptional cooling system that combats overheating quite smoothly.
Not only that, but 4K projectors also feature superior technology which makes the color on-screen look extremely vibrant, appealing, and gorgeous.
These aspects increase the value of the 4K projectors, and cutting the manufacturing cost simply means you are compromising with any of these special features.
How To Recognize A Genuine 4k Projector?
The 4K projectors do not come at a cheap price range, and even an affordable 4K projector will cost between $2000 and $5000. 
Therefore, it is only a natural and wise move to know and understand how to recognize a true 4K projector.
First of all, a true 4K projector supposed to display only 4K resolution, which is 3840 x 2160 resolution, and you will not see any tag where the brand mentioned buzzwords such as "4K Enhancement" only if that is a true 4K projector.
Remember, some brands manufacture projectors using lower-resolution like 1,920 x 1,080 LCD imaging chips and inventive optical approaches.
Although using three lower resolution chips for each color is a great alternative way to achieve a 4K viewing experience and lower manufacturing cost, it is still not the true 4K.
That is why I highly recommend checking the output resolution when purchasing a 4K projector to ensure you are not purchasing a cheap alternative, not the real 4K features.
Is It Worth Enough To Get A 4K Projector?
It depends on an individual's choice and preference since 4K projectors contain higher resolution, unique colors, exceptional contrast ratios so they definitely provide an unmatchable watching experience.
Also, 4K projectors can improve viewing quality within 10 feet of the screen and especially useful for 4K contents.
However, each 4K projector comes at a comparatively higher price range, requires more internet data for streaming, and they also consume way more energy than any HD TV or projectors.
Therefore, if you have a budget limitation and do not plan to use 4K compatible media, you can opt for other alternatives.
 The Best 4K Projectors To Choose:
Deciding which one is the best can become overwhelming, and it also depends on every individual's choice, budget, and preference. So, if someone is considering one particular brand's particular 4K projector model as the best, another might not think or feel the same way.
However, I have decided to highlight some of the best recommendations to make the task little bit easier-
Recommended Products:
SAMSUNG 130″ The Premiere Projector:
It is the overall best option with true 4K (3840 x 2160) resolution, a Three-Laser DLP projection system, 2,800 Lumens brightness (perfect in both environment light & dark), HDR10+ 40W audio, and 20,000 hours of lamp life. However, it's pretty expensive, has some rainbow effects, and the OS can turn sluggish after some time.
BenQ TK700STi 4K HDR Gaming Projector:
If you are looking for a true 4K projector, especially for gaming, and do not have any budget limitations, this is the best since it offers 4K with 60Hz 16ms Input Lag, 3,000 ANSI lumens brightness, and a great response rate on a DLP projection system. But no Netflix facility has a fiddly onboard button, and the android TV interference might feel a bit weird.
LG HU85LA Ultra Short Throw 4K UHD Laser Projector:
This projector from LG contains a 3840 x 2160 (4K) resolution with 2,700 lumens to offer excellent picture quality within a 90-120 inches sleek designed Laser projection system. It also features LG's WebOS and other super-smart features, but you will need more superior speakers to pair with it.
Does 4K Projector Consume More Electricity?
Yes, because powering the 4k projector's lamp requires as much electric energy as possible otherwise, the projector will not turn on and run.
How Long Does A 4K Projector Last?
On average, a 4K projector lamp can last for 2000 up to 5000 hours, but some true 4K projectors lamp last up to 20,000 hours max.
Verdict
I have already answered the most common question about the 4k Projectors earlier and also tried provide detailed reasoning behind my answer.
So, are you still wondering why 4K projectors are so expensive?
Related Posts: